Welcome to the Douglas County Genealogical Society Web site. We are a Federally chartered 501(c)(3) non-profit organization, and registered as such with the State of Georgia. Please Note: This web site is heavily dependent on JavaScript, so if you have disabled it in your browser, your experience here will be sorely lacking, and the site may not even be usable. Otherwise, carry on and please enjoy your visit with us.
Our goal, here on our web site, is to provide you with information about our society and its activities. We also would like to encourage you to join our society, and especially so, if your family tree has connections to Douglas County or its predecessor, Campbell County.
We hope to encourage you to get involved with your own genealogy. It would really be best to get started while you are still young and energetic, but before all the people who actually know (the elders of your family) are gone forever.

Well, maybe not that young!
We have seen far too many take an interest in genealogy later in life and then lament - "Oh, if only I had asked aunt/uncle/grandma/grandpa so-and-so about this before they passed away! They would know!" And thus begins the long trek through courthouses and libraries.
At this site, you will learn about our history, projects, accomplishments, people and schedule (below). Feel free to browse around and explore our web site. We believe that you will find some interesting (perhaps even fascinating) and fun to browse material. We have a few OnLine Resources to help you with your Douglas County research, with more coming in the future. We also have the society's landmark accomplishment, the Heritage Book of Douglas County, for sale.
If you have comments or questions about any of our products or services, or simply need more information, you may contact us by sending an e-mail to the Society President, anytime, and you will be placed in contact with the Society member most qualified to assist you. If you have comments or questions about the web site, in particular, please email the Web Master.
We have attempted to ensure that, mostly, any short term interest stuff (any pages without the normal menu seen at left) open in a new tab or window so you can just close it when you are finished.
Come back often. The site is always changing, as you can see from the Page Last Updated notification at the bottom of each page. Thank you for visiting and we look forward to assisting you in your quest.
And now for the interesting stuff. Continue on down the page for all the latest news on society happenings and upcoming local events of interest. Come back often. The site is always changing, as you can see from the Page Last Updated notification at the bottom of each page. Thank you for visiting and we look forward to assisting you in your quest.
ATTENTION!
---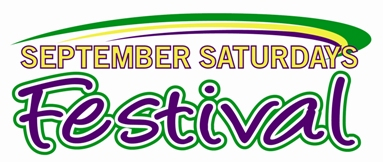 September Saturdays are coming!
This year the Festival will be held on the 17th (the third Saturday, Family Day, School Expo and more [Note: This is also Constitution Day]) and the 24th (the fourth Saturday, Heroes Day and Touch-a-Truck Experience). The Society will once again have a presence, manning a booth. We will be there on the 17th, 11:30 am to 6:00 pm. Stop by and visit with us.
---

Cars for Chorus Car Show and Competition
Saturday, August 27, 9:00 a.m.- 2:00 p.m., CrossRoads Church, 5960 Stewart Parkway.
Free Admission, Open to the Public.
$20 registration per car, prizes awarded - door prizes, food, drinks, snacks, race car exhibit and more with proceeds benefiting the Turner Middle School Chorus.
Contact: Reginald Ferguson, Chorus Director (770) 651-5547
Next Meeting:
---
Thursday - September 22, 2016 - 6:00 p.m.

Heritage Baptist Church
8800 Rose Avenue,
Douglasville, Georgia
---
Last Program:
The last program (August) was titled Who is Mary Unk?, and was presented by Elaine Steere. As you may know, unk is the standard genealogical abbreviation for UNKNOWN! Elaine shared various ways to identify maiden names for the women on your Family Tree.. As usual, Elaine gave a very informative and entertaining presentation.
---
Next Program:
The next program (September) will be described as soon as I have the information.
---
Regular Meeting Schedule:
The Douglas County Genealogical Society meets on the 4th Thursday of each month, except for the November and0 December meetings, which are held on the 3rd Thursday of the the month, to avoid interfering with holidays and family get-togethers.
Additionally, the December meeting is our annual Christmas Dinner, and may be held just about anywhere in Douglas County. Usually we meet at a local restaurant, but sometimes a potluck dinner at either a members home, a local business's conference room or a local churches fellowship hall. The location will be announced by at least the November meeting (usually before), and the pertinent information, complete with directions and maps, will also be posted somewhere here (usually right at the top of this, the front page of our web-site) under the Breaking News banner...
The regular meetings begin at 6:00 pm and are held in the Fellowship Hall (downstairs) of the Heritage Baptist Church, located at 8800 Rose Avenue, Douglasville, Georgia. The parking lot entrance is on Selman Drive, just a few yards down from the traffic light at Rose Avenue and Selman Drive.
At the request of our host, we must tidy up and clear the room by 7:45 pm.
General Announcements:
---
As you may (or may not) know, we have established a private Facebook group for the members of the society. This private group is only available to paid members of the society. I urge all of you to sign up for Facebook (it's free) and then email the President for an invite to join the group.
Once you are in the group, you will have access to electronic copies (PDFs) all the Society Newsletters, from January 2010 to present. The Society Constitution and By-Laws are also posted there. Further, I have now found a source for newsletters prior to 2010 (it seems Marcia Atkins has been a packrat) but unfortunately, they are all paper copies. As time permits, I intend to scan these and post them to the Facebook group as well.
I would also like to hear from the members about their favorite genealogy web sites, so they can be shared with the visitors to our web site.
Additionally, if at any time you enounter a broken link on our Links page, please contact the Web Master. I promise to either fix or remove the link, whichever seems most appropriate, as soon as possible.
---
We still have a few members that have not provided the surnames they are researching, for the web site. Check on the Current Members page to see if we have your names. If not, just drop an email to the Web Master, listing the names.
While you are there, please check to see if I need your photo. You can just email me a photo, if you prefer, but hopefully one that will allow other members to recognize you - not a high school class, yearbook, or prom photo (unless, of course, you just recently graduated!).
Also, if anyone (you know who you are) has any photos (either digital or print) concerning any society events which are NOT currently documented on the Events page, please contact the Web Master, with a short description.
I am looking for any advice you might offer about the web site. Such as, what you would like to see on it or what you would like to NOT see on it. No guarantees, but any and all suggestions will be considered.
Some occasional feedback would be nice, too. Good or bad, doesn't matter - as long as I know someone is looking at the thing. I would be especially interested in any errors or deficiencies you may discover on the web site. And I'm sure there are some - I'm only human, after all.
What's up with the Cemetery Commission?
---
"Show me your cemeteries, and I will tell you what kind of people you have."
Benjamin Franklin (1706-1790)
---
The Douglas County Cemetery Preservation Commission is a county sponsored (and funded) commission dedicated to the preservation of Douglas County cemeteries. The Commission meets on the first Tuesday of each month and members of the Commission spend their Thursdays (weather permitting) cleaning and repairing one (or more) of the cemeteries in Douglas County. The Commission members really only act in a supervisory capacity. The actual physical labor is performed by a group of inmates from the Douglas County jail, under the direct control of a Deputy Sheriff.
The Chairperson of the Commission is our own beloved Sandy Whittington, who provides these updates on Commission activity. You all know how important cemetery markers are to genealogical research, which is why these updates appear here.
---
Coming Attractions
Status as of 08/21/2016 (last update)
---
Let's start with a wrap-up of what was accomplished this past Thursday. First on tap was the Carnes-Milam cemetery just off Mason Creek Road. It's a small one, twelve to fifteen graves with only one crudely inscribed fieldstone for a man named William Carnes, born 1788 and died 1845. The work there was quickly accomplished, including a photographer taking shots for the cemetery commission to be the October page in the county calendar.
From there it was on to the Rice cemetery, about 1000 feet back in the woods behind Cowan Mill Church. Standard cleaning job, but our crew also reset a marble marker that was wobbling in its slotted base because the slot was way too big for the thickness of the marker. The reset was done with plastic shims (meant to be used with Pergo flooring) and a modern setting compound that mimics old-fashioned lime mortar.
This week there are three cemeteries on the agenda. We'll start at the Baggett cemetery on Baggett Road -- hand-pulling weeds as the cemetery is all covered in pea gravel, making it impossible to use weed-eaters. The marble markers (about 20) there also need their second treatment with D/2. Then we'll get to the Hildebrand cemetery about 200 yards into the woods south of Brewer Road and finally the Kennedy cemetery, next door to the house at 2000 Mann Road. This cemetery is quite remarkable -- fewer than three dozen marked graves, but with at least eight military vets buried there (Confederate, WWI, WWII, and Vietnam) -- two of them having been war casualties in WWI and WWII. Two more may have served in WWII based on when they were born, but we've not been able to confirm this yet. Here again it's the usual cleaning -- and the markers need a second treatment of D/2.
Directions: From I-20 go south on Highway 5 to Douglas Boulevard and then west on Douglas to Bright Star Road -- south on Bright Star about half a mile to Cowan Mill Road (four way stop). Turn right on Cowan Mill, pass Cowan Mill Church, and look for Baggett Road on the right. The Baggett cemetery is at the end of the road in plain sight, plenty of parking off the road. From there we return to Cowan Mill and turn to the right, following it to Mason Creek and turning right again. When we reach Post Road we'll go to the right and follow it to Bankhead Highway (US78). We'll turn left on Bankhead and then right away turn right on Mann Road -- following it all the way to Brewer Road. Left on Brewer Road to where we'll park off-road to go to the Hildebrand cemetery. Finally, we'll return to Mann Road and turn right to the Kennedy cemetery. The locked gate will be open for us, and we can drive up to the road that encircles the cemetery.
I'll be at the Baggett cemetery about 7:30 -- y'all come.
---
For those of you who haven't seen what D/2 can do, check out the photos (below) of the SAME marker -- one year and one D/2 treatment apart. You'll see why it's a miracle elixir. This marker is in the Winn-Watson cemetery.
We could still use a few more volunteers. Supervisory only, the Sheriff sends a deputy with an inmate crew to do the actual manual labor. Y'all come -- it's fun.
Also, we need you to contact us if you know of a Douglas County cemetery in need of attention. There may be some we are not aware of, so please help us out! Thank you!
Contact the Commission:
Voice: (770) 920-7593
Fax: (770) 920-7445

Contact the Chairperson:
Email: Sandy Whittington
Home: (770) 949-8053
Mobile: (404) 625-3108