Welcome to the Douglas County Genealogical Society Web site. We are a Federally chartered 501(c)(3) non-profit organization, and registered as such with the State of Georgia.
Our goal, here on our web site, is to provide you with information about our society and its activities. We also would like to encourage you to join our society, and especially so, if your family tree has connections to Douglas County or its predecessor, Campbell County.
We hope to encourage you to get involved with your own genealogy. It is best to get a good start before the people that know (the elders of your family) are all gone. We have seen far too many take an interest in genealogy later in life and then lament - "Oh, if only I had asked aunt/uncle/grandma/grandpa so-and-so about this before they passed away! They would know!" And thus begins the long trek through courthouses and libraries.
At this site, you will learn about our history, projects, accomplishments, people and schedule. Feel free to browse around our web site. We believe that you will find some interesting (perhaps even fascinating) and fun to browse material. We have a few OnLine Resources to help you with your Douglas County research, with more coming in the future. We also have the society's landmark accomplishment, the Heritage Book of Douglas County, for sale.
If you have comments or questions about any of our products or services, or simply need more information, you may contact us by sending an e-mail to the Society President, anytime, and you will be placed in contact with the Society member most qualified to assist you. If you have comments or questions about the web site, in particular, please email the Web Master.
We have attempted to ensure that, mostly, any short term interest stuff (any pages without the normal menu seen at left) open in a new tab or window so you can just close it when you are finished.
Come back often. The site is always changing, as you can see from the Page Last Updated notification at the bottom of each page. Thank you for visiting and we look forward to serving you.
Next Meeting:

Thursday - August 27, 2015 - 6:00 p.m.
Heritage Baptist Church - 8800 Rose Avenue.
---
Last Program:
The July program, presented by Sandy Whittington, was a very interesting recounting of the Pace family, from the Battle of Hastings in 1066 until the present. One of the descendents is the inspiration for the name of Paces Ferry Road in north west Atlanta. All the Paces in Douglas County (and perhaps, Georgia) are descended from that soldier at the Battle of Hastings. If you were not there, you missed a very entertaining program.
Please check the Current Members page to see if I need your photo. You can just email me a photo, if you prefer, but hopefully one that will allow other members to recognize you - not a high school class, yearbook, or prom photo.
---
Next Program:
Information on next program not yet available. It will be posted here as soon as I receive it.
Also, be prepared (again) for me to take photos to place on the web site.
---
Regular Meetings:
The Douglas County Genealogical Society meets on the 4th Thursday of each month, except for the November and December meetings, which are held on the 3rd Thursday of the the month, to avoid interfering with holidays and family get-togethers.
Additionally, the December meeting is our annual Christmas Dinner, and may be held just about anywhere in Douglas County. Usually we meet at a local restaurant, but sometimes a potluck dinner at either a members home, a local business's conference room or a local churches fellowship hall. The location will be announced by at least the November meeting (usually before), and the pertinent information, complete with directions and maps, will also be posted here on the web-site, under the Breaking News banner (below)...
The regular meetings begin at 6:00 pm and are held in the Fellowship Hall (downstairs) of the Heritage Baptist Church, located at 8800 Rose Avenue, Douglasville, Georgia. The parking lot entrance is on Selman drive, just a few yards down from the traffic light at Rose Avenue and Selman Drive.
At the request of our host, we must tidy up and clear the room by 7:45 pm.
September Saturdays are coming!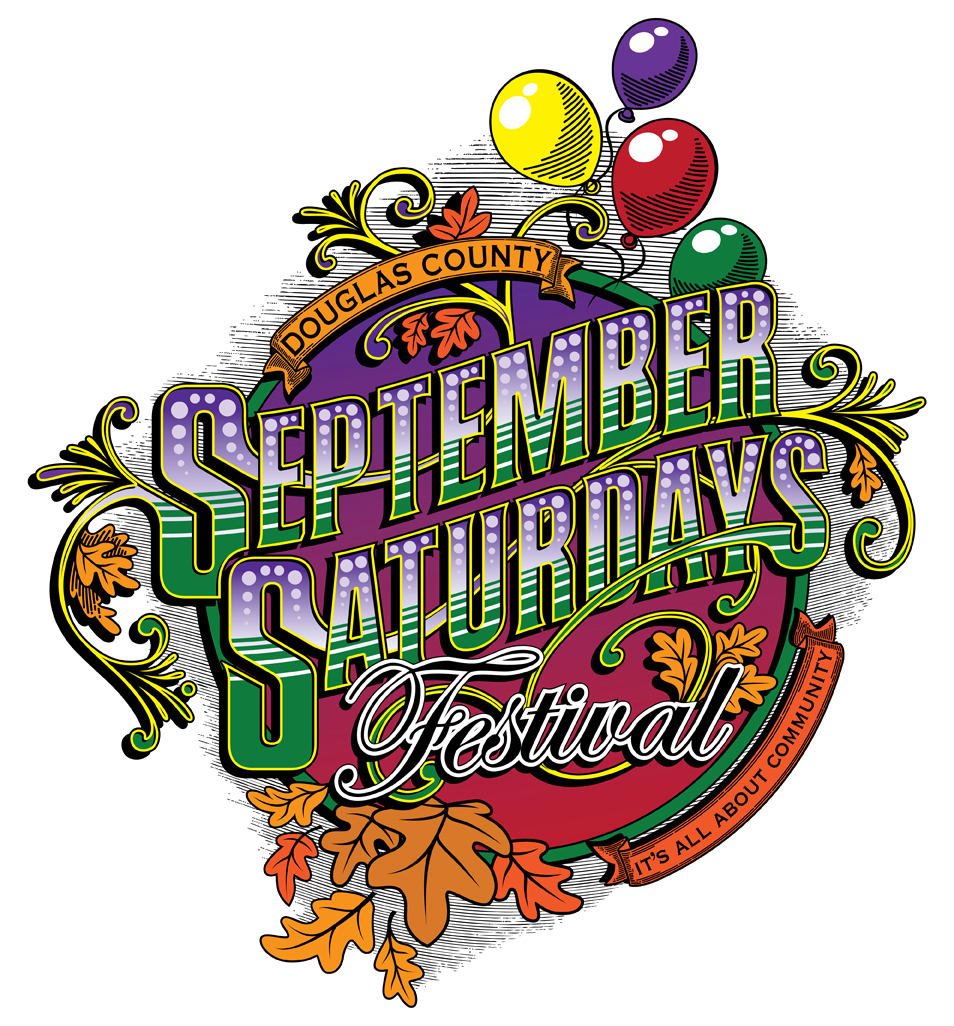 September Saturdays is the largest annual festival and community event in Douglas County. Its sole purpose is to foster community by creating an event where any resident, regardless of situation, can come and enjoy fun, fellowship, camaraderie, and inclusion. A community only gets stronger when it communicates!
September Saturdays is unique in that it is held on two consecutive Saturdays in September, so that people have two chances to attend. There is no cost to attend - charging for any festival feature might preclude someone from coming, and this festival is for everyone. Festival expenses are paid by Douglas County and the generosity of community-minded businesses, so that the festival, parking and all features can have free admission.
September Saturdays is held inside and on the grounds of the Douglas County Courthouse, 8700 Hospital Drive, Douglasville, Georgia 30134. Parking is available on the Courthouse grounds and on surrounding properties. A free van shuttle service is provided from adjacent parking areas.
September Saturdays 2015 will be our 13th year - and it will be bigger and better than ever! Mark your calendars for Saturdays, September 19th and 26th, 2015!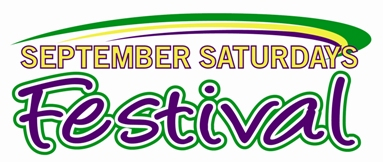 Festival Features Each Saturday
11:30 a.m. - 6:00 p.m. Festival with 8:00 p.m. Movie
Community Marketplace with over 100 vendors
Choral Concerts on the Courthouse Steps every 30 minutes beginning at 12 noon
Food Court
Children's Play Area with inflatable games and Animal Shelter pet adoptions
Family Amusement Rides
Fire Safety House
Computerized Child ID Program (inside the Courthouse Atrium, 1st floor)
Free and Confidential HIV Testing by Cobb & Douglas Public Health (cheek swab, no needles, no blood) with results in 20 minutes (inside the Courthouse Atrium, 3rd floor)
8 p.m. Outdoor Family Movie (bring your own seating)
and a lot more!
And, as usual, the Society will be manning a booth at September Saturdays. Look for our banner, then stop by and visit for a bit!
---
NOTICE: A heads up on a historic event coming in September, a Military Convoy Re-Enactment. The convoy will depart Villa Rica on Highway 78 and then veer off in Douglasville and take Church Street thru town. The organizers would like lots of folks on the street waving American flags. Please inform all your friends and relatives.


---
General Announcements:
We still have a few members that have not provided the surnames they are researching, for the web site. Check on the Current Members page to see if we have your names. If not, just drop an email to the Web Master, listing the names.
---
Also, I am looking for any advice you might offer about the web site. Such as, what you would like to see on it or what you would like to NOT see on it. No guarantees, but any and all suggestions will be considered.
Some occasional feedback would be nice, too. Good or bad, doesn't matter - as long as I know someone is looking at the thing.
What's up with the Cemetery Committee?
Status as of 08/16/2015 (last update)
---
This past Thursday we cleaned Fairview, Connally, and James. The pictures below are of Fairview and James -- click for a larger image in another tab.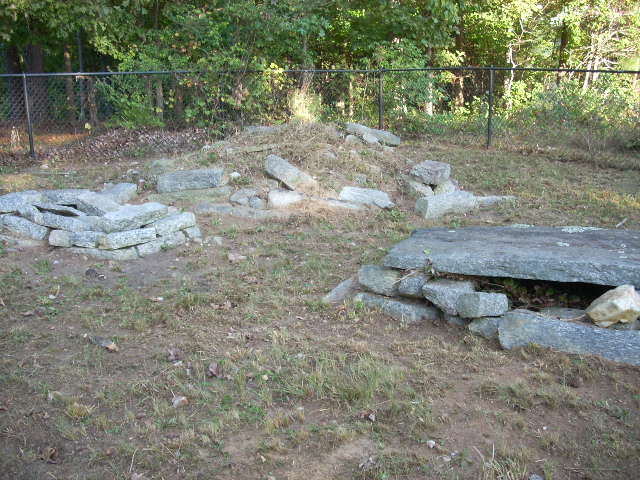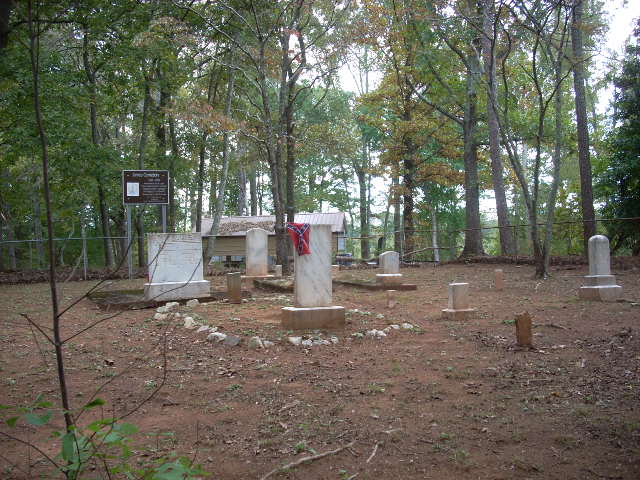 Now it's time to move on.
We'll be going to Ayres-Stovall and Old Providence, along North Helton Road west of Post Road. Directions: From I-20 travel 3.2 miles south on Post Road, to North Helton Road (just a bit past the Cold Springs Cemetery). Turn right on North Helton, and go 3.1 miles to the cemetery on the left side of the road, in plain view, with roadside parking. From there we go only about a tenth of a mile further out North Helton and turn right onto a private road that runs right thru the middle of the cemetery. There is limited roadside parking, and we have to be careful not to block access for the several families that live along the road. They're congenial folks and accustomed to seeing us.
I'll be at Ayres-Stovall by 7:30.
Visitors always welcome.
---
For those of you who haven't seen what D/2 can do, check out the photos (below) of the SAME marker -- one year and one D/2 treatment apart. You'll see why it's a miracle elixir. This marker is in the Winn-Watson cemetery.
---
We could still use a few more volunteers. Supervisory only, the Sheriff sends a deputy with an inmate crew to do the actual manual labor. Y'all come -- it's fun.
Also, we need you to contact us if you know of a Douglas County cemetery in need of attention. There may be some we are not aware of, so please help us out! Thank you!
Contact:
Sandy Whittington
770-949-8053 (home)
404-625-3108 (mobile)